Welcome
This is the website for Hadden Software, providing web site design services, IT support and bespoke application development to a range of small businesses in the UK.
Whether you are looking for an I.T. service agreement, emergency on-site support or just some helpful advice, we have a support solution to suit.
By looking at your business objectives, current systems and working practices we can help you to make the right decision when it comes to new I.T. purchases. Call on our extensive experience and business understanding within the I.T. arena to give your small business a competetive edge.
Some examples of issues we can help with are:
Getting the most from your hardware and software.
Developing your company website.
Setting up Remote working options.
Disaster recovery procedures.
Latest News
Brunsden Associates

A new customer who recently upgraded
all their office IT hardware with new PCs,
storage devices and backup systems.
Hadden Software helped them through
the changes and made the transition as
smooth as possible.
City Sightseeing Oxford

We continue to support the Oxford franchise of this popular tour service. Recent new hardware, inter-office connections and remote teleworking have all improved IT flexibility.
Website Launch

Hadden Software have redesigned the web site for the National Association of Teachers of Dancing.
The new site provides a wealth of new features to the members of this busy group of dance teachers and examiners.
Porsche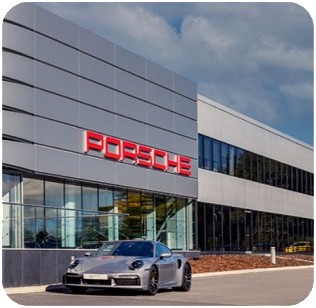 Our suite of software developed for Porsche expanded recently with the introduction of a new Facilities Management software suite. This helps staff track and manage planned maintenance tasks across the national network of Porsche facilities.
Recent Website Launches
National Association of Teachers of Dancing
Spectrum Mobile Communications